Patio and Walkway Contractors Serving all of Wisconsin and Illinois
Concrete and Stone Paver Construction for all your Home Improvement Needs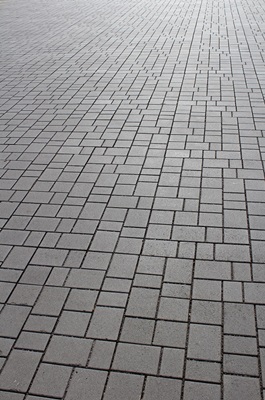 Arbor Earth & Stone provides a wide range of stone patio and walkway construction, as well as paving stones for Wisconsin, specifically Lake Geneva and the surrounding areas. Our concrete craftsmen have extensive experience working in the concrete industry and create beautiful parking lots, paths and patios with stamped concrete, brick and paving stones. Commercial properties with well-made hardscaping create better first impressions.
Permeable Paving Advantages
Permeable paving is one of our specialties at Arbor Earth & Stone, using sustainable materials which allow water from rain or snowmelt to pass through. This leads to a reduction of runoff pooling on top of the paved surface. This is very important for commercial properties to make sidewalks, pathways, and parking lots safer for visitors in all types of weather by allowing water to drain away.
New construction often calls upon responsible water management which permeable paving provides. This method is better for the environment and land development by allowing water to runoff unimpeded by manmade structures. Without permeable paving, runoff water can cause erosion to earth on surrounding properties.
Certain state and federal regulations prevent the use of permeable paving in specific areas to control environmental pollution. The paving contractors of Arbor Earth & Stone will help you determine if your business location will benefit from permeable pavement. By studying your property carefully, we will assess which solution is best for you and your business' needs. Learn more about paving for your commercial business now!
A Key Component in any Landscaping Plan
While flower beds and plants are always a welcome addition to any business, many property managers are finding that an investment in hardscaping provides the perfect backdrop for their plantings. In any case, a well-executed hardscaping project adds significant resale or rental value to the property. We provide paving services for residential properties as well.
Arbor Earth & Stone's paving services include:
Patio
Walkway
Driveway
Pool Decks
Concrete and Brick Pavers
Flagstone
Natural Stone
Concrete and Stamped Concrete
Permeable Pavers
Arbor Earth & Stone not only has the construction expertise to build patios, walkways and other kinds of hardscaping from a variety of materials, we also have a keen eye for what works within each landscape. Every property is unique, as is every hardscaping solution we develop. Whether you choose traditional materials such as stone pavers or bricks, or opt for stamped or poured concrete, our goal is to create something perfectly suited for your property, as well as your budget.
Contact Arbor Earth & Stone for a Free Quote Today
We take pride in our work. But don't merely take our word for it. First, have a look at our photo gallery of paving stone and brick projects. Then contact us for a free, no-obligation quote on your project. We will meet with you at your home, get an idea of what you'd like done, add our suggestions and give you a price estimate to have the job completed.
Many commercial business owners feel limited by the opportunities to personalize their property. Restaurants, hotels, and retail stores can all benefit from beautiful concrete, brick, and stone work features around their business. Wisconsin businesses trust Arbor Earth & Stone with improving their outdoor landscaping features.
Contact the Waterford paving contractors today for a free quote on your brick paver installation needs.