Shoreline Protection for Wisconsin Area Homes and Businesses
Riprap Contractors Lake Geneva Area Relies on for Erosion Control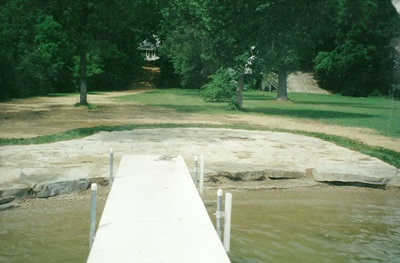 Owning gorgeous waterfront land is great for business, except for those occasions when storms, snow melt, or the incessant motion of the tide against the shoreline wreak havoc on your commercial property. Fortunately, there are some very effective methods for keeping Mother Nature at bay.
Riprap Construction Ideal for Wisconsin Waterfront Properties
Riprap construction is a common method of shoreline protection. This technique mostly consists of stones and/or plants loosely placed along the shoreline to provide erosion control. This natural technique offers the protection your business needs while having little to no impact on the environment.
Commercial properties which commonly benefit from shoreline protection include:
Golf courses
Camp grounds
Restaurants
Hotels
Any property with a large enough body of water, whether it's a pond or lake, should consider taking action to preserve the environment with Arbor Earth & Stone's help.
Riprap construction has become widely recognized as an effective method of protecting properties from land erosion and flooding, as well as for creating a low impact barrier from bordering water. Many landowners are seeing the advantages of riprap construction and the protection it provides. To ensure proper functionality and no adverse changes to the habitat, riprap construction should only be undertaken by professional contractors.
Wisconsin Landscaper Providing Professional Riprap Construction
Shoreline protection structures have the potential to negatively impact natural vegetation by altering topography and therefore should only be installed by a professional riprap construction company like Arbor Earth & Stone. We will determine if riprap construction is advisable and what type of shoreline protection would be better suited if necessary. Arbor Earth & Stone specializes in shoreline protection using plants and stones to provide a natural transition between land and open water. Deeply rooted plants like shrubs and trees provide excellent protection by absorbing and dispersing the energy of waves. This approach also maintains a habitat for shoreline life, further improving the local environment.
For the best shoreline protection at your commercial property, rely on the experts at Arbor Earth & Stone. We have extensive experience designing and implementing riprap construction to protect land from nearby bodies of waters without harming the ecosystem.