Show Off an Exposed Basement with a Retaining Wall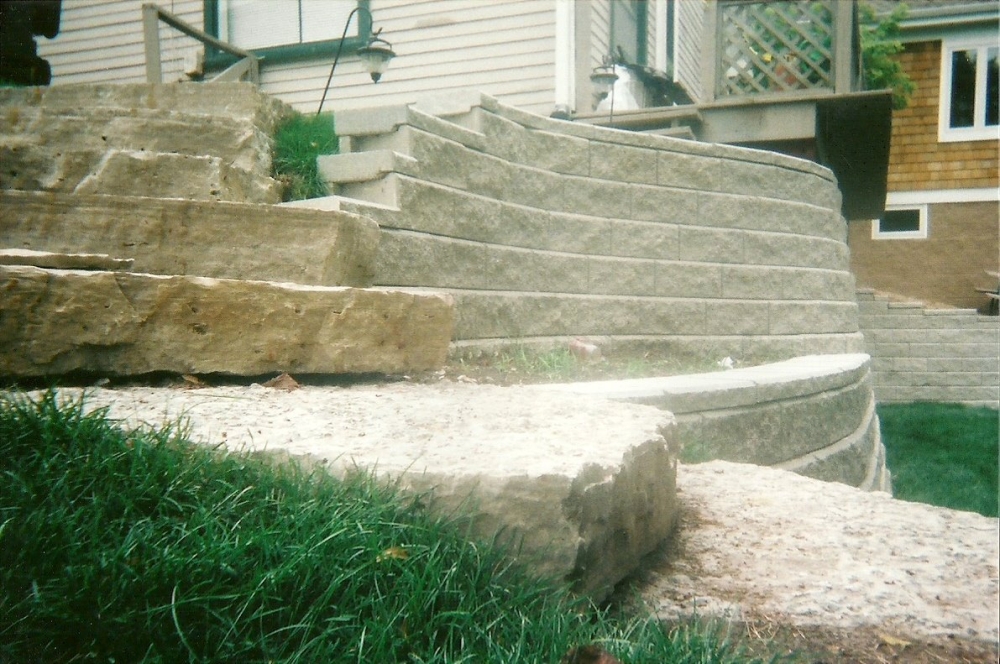 Show Off an Exposed Basement with a Retaining Wall
If your basement is exposed, a retaining wall is an aesthetically pleasing way to add to the value of your home. This Wisconsin retaining wall was added to a home with an exposed basement. There are additional platforms perfect for garden space, either planting flowers or vegetables.
Convenience for Your Home
Instead of climbing up a steep hill, this homeowner can take the installed steps to move around his house faster. There's easy access to the future garden thanks to the exposed basement.
The retaining wall adds protection from surface runoff and soil erosion by the side of the house.
Contact Wisconsin landscapers for a free estimate on a retaining wall today!