Structural Wall Designs Add Protection and Aesthetic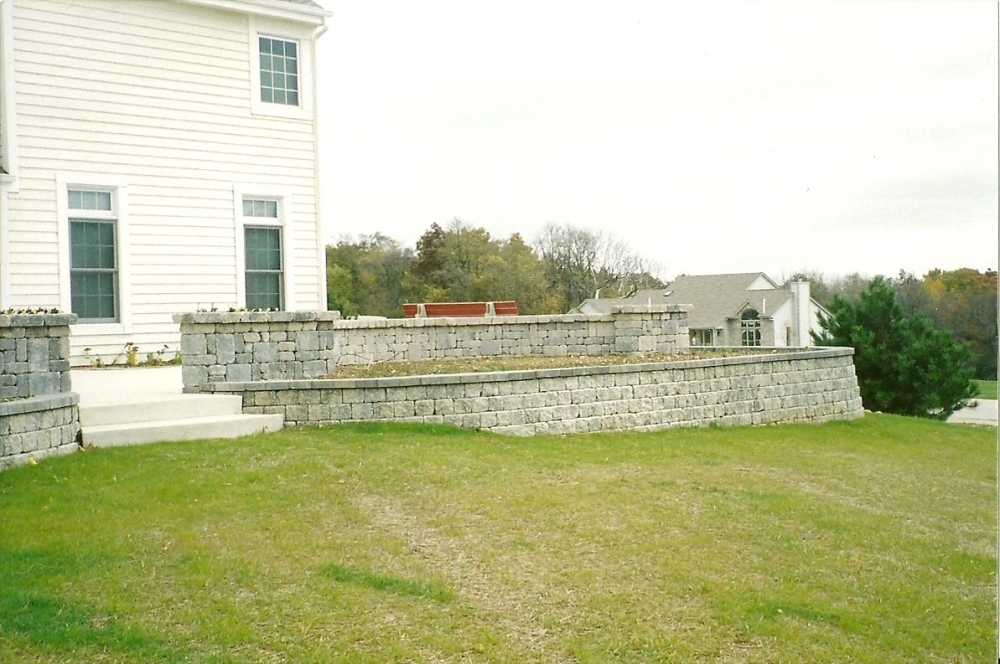 Structural Wall Designs Add Protection and Aesthetic
This low retaining wall comes with a view. Retaining walls can minimize soil erosion and prevent surface runoff after rain. Structural features are an underappreciated way to add to the aesthetic of your home. This house, for example, remains is visually appealing with its carefully crafted new addition.
Landscape Design Based on Your Needs
The Lake Country home owners wanted to preserve the existing patio area. Arbor Earth & Stone team of landscapers took their desires into account by expertly shaping the retaining wall to include a patio space thanks to extensive planning and precise execution. Now they have an inviting outdoor space and a park bench to enjoy.