Added Convenience with a Retaining Wall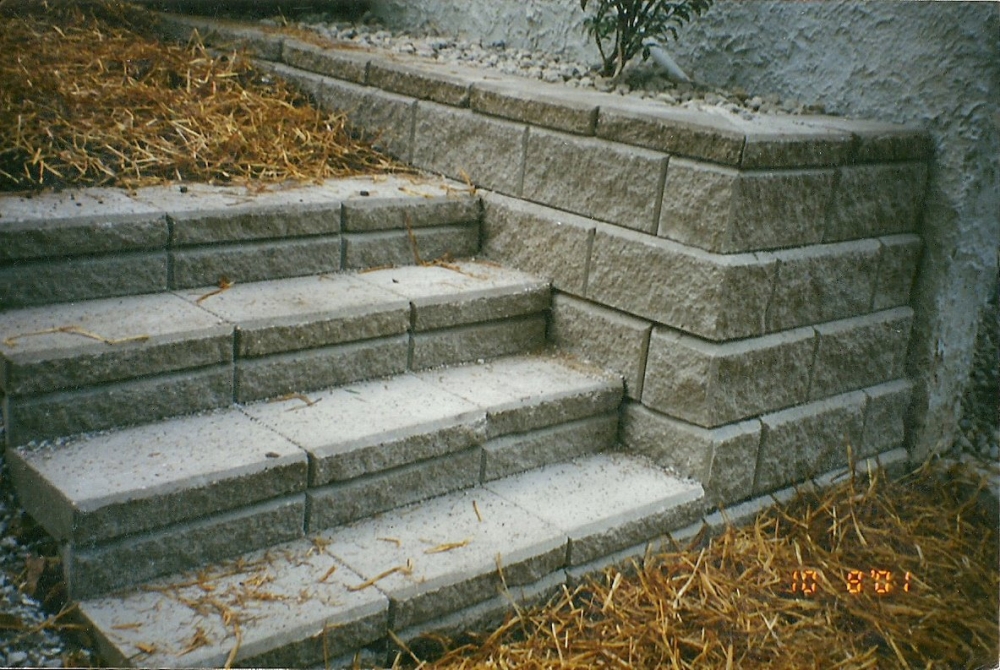 Added Convenience with a Retaining Wall
The older couple owning this Waukesha home had trouble navigating their yard. A small incline along the property would become slick during rain and easy to slip on. To prevent further runoff, the owners decided to add in a segmented retaining wall. Upon seeing the conditions of the property, Arbor Earth & Stone landscapers suggested stairs to make traversing outside easier.
A Step in the Right Direction with our Professional Landscapers
Now, the entire yard is easily accessible with a set of stone steps nestled into the retaining wall. Soil erosion and rain runoff are minimized and the hazard of falling has gone down for the happy homeowners.
Contact Arbor Earth & Stone for a free estimate on a retaining wall today!