Build Up Your Landscape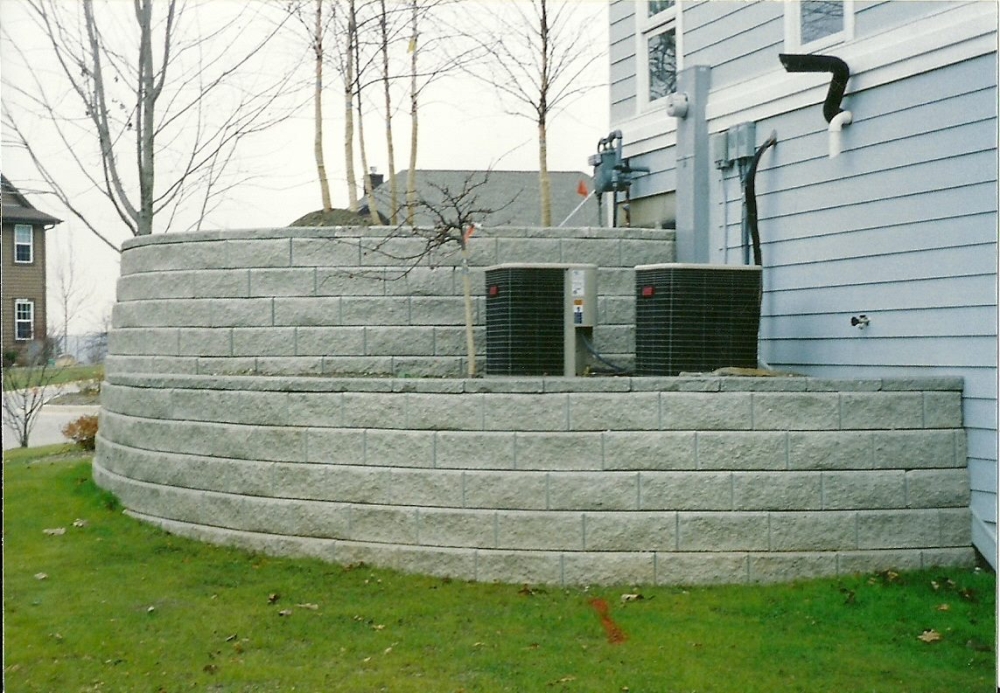 Build Up Your Landscape
This Waterford retaining wall was carefully planned by landscapers at Arbor Earth & Stone to best utilize the limited space the homeowner had. As a result, the wall was built to increase in height to create a balance between the exposed basement in the backyard and the higher elevated front yard.
Create Outdoor Storage
Air conditioners, pipes, and assorted vents can make the outside of any home look cluttered. With retaining wall platforms, homes can now tuck away unsightly appliances. Neighbors see only a carefully constructed retaining wall and have no clue about the hidden utilities.
Contact our experienced landscapers for a free estimate on a retaining wall today!