Controlling Runoff for a Safer Home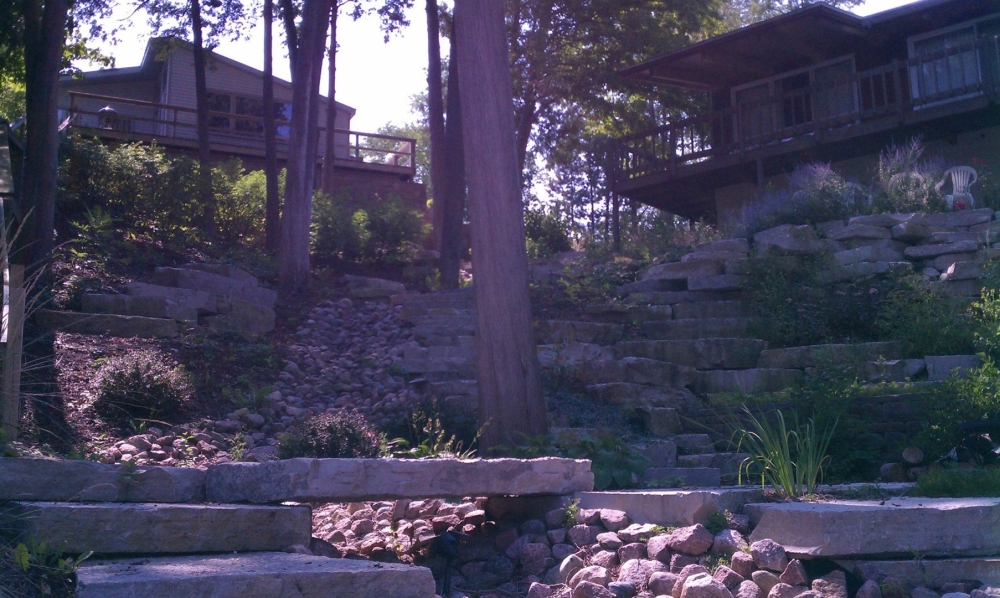 Controlling Runoff for a Safer Home
Rather than building a high retaining wall to keep water out of this yard, landscapers at Arbor Earth & Stone suggested a more natural approach to the homeowners of this Waterford house. After extensive planning and precise execution, the family was thrilled to see their own private waterway had been added to their backyard.
A Pleasant Shower
This yard was previously in danger of high levels of soil erosion and significant surface runoff during rain. Now, a gentle flow is created on rainy days and the foundation of the house remains intact. A little bridge even provides safe passage over the temporary waterway.
Contact our landscapers for a free estimate on a retaining wall today!