Intricate Patterns Makes Your Home Beautiful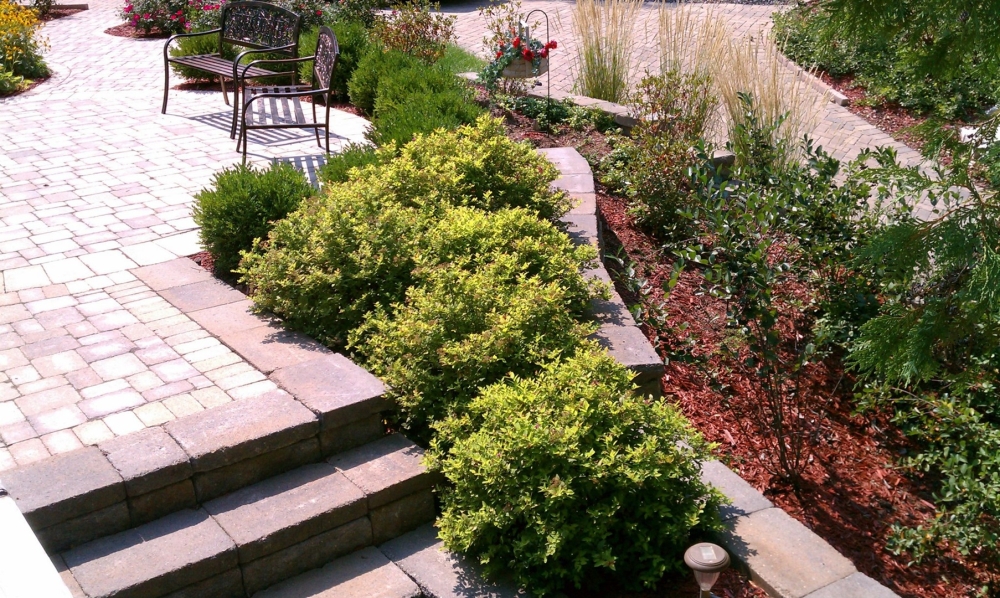 Intricate Patterns Makes Your Home Beautiful
Arbor Earth & Stone carries a wide selection of the best bricks in the landscaping business. Keystone, Allan Block, Rockwood and Unilock bricks can be mixed and matched to create the yard features you want. The bricks can be segmented together to form paths, walls, or steps to your exact design specifications.
Mulch More than Bricks
After selecting their bricks, this Milwaukee garden had shrubs added in for a more natural look. Red bricks bring out the rich color of red mulch, making this garden patio a lovely place to pass the time.
Contact our experienced landscapers for a free estimate on a retaining wall today!