High Retaining Walls for More Protection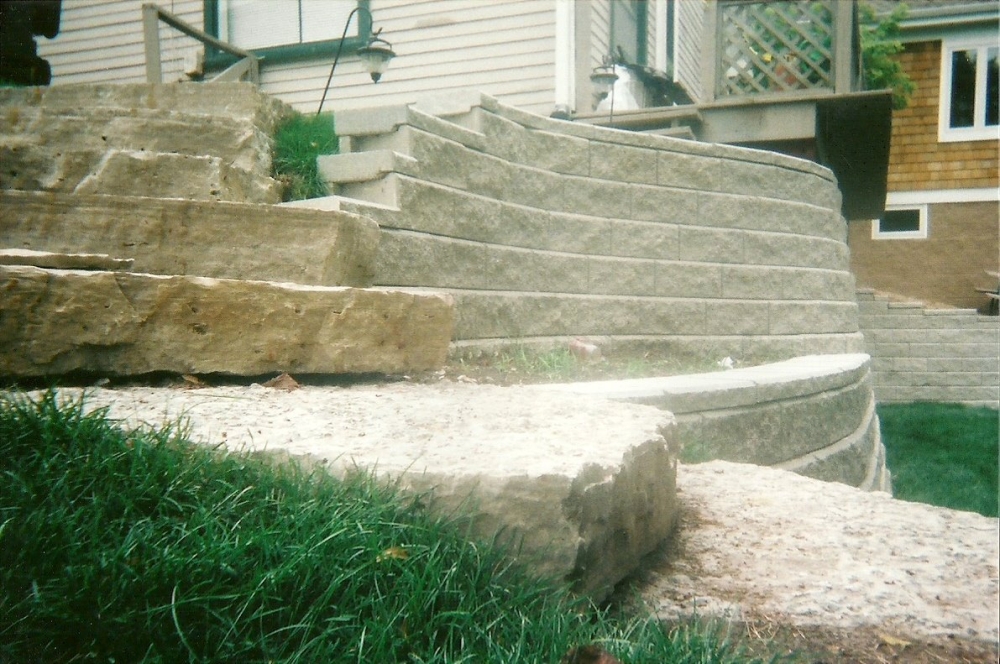 The Sky's the Limit
This Lake Country home had a big problem. Their steep backyard seemed impossible to landscape, let alone enjoy. After consulting with Arbor Earth & Stone landscapers, it was decided to excavate parts of the yard then more manageably add in retaining walls for future yard preservation. Our team took care not to disturb the existing trees during the process.
Fill Removal
Rather than leaving a pile of dirt behind for the homeowners, the excavated fill was removed as part of the installation costs. The homeowners were thrilled with our cleanup job and the new look for their home. Their backyard is now easier to manage and structurally sound.
Contact our expert landscapers for a free estimate on a retaining wall today!