Maintain Gardens and Trees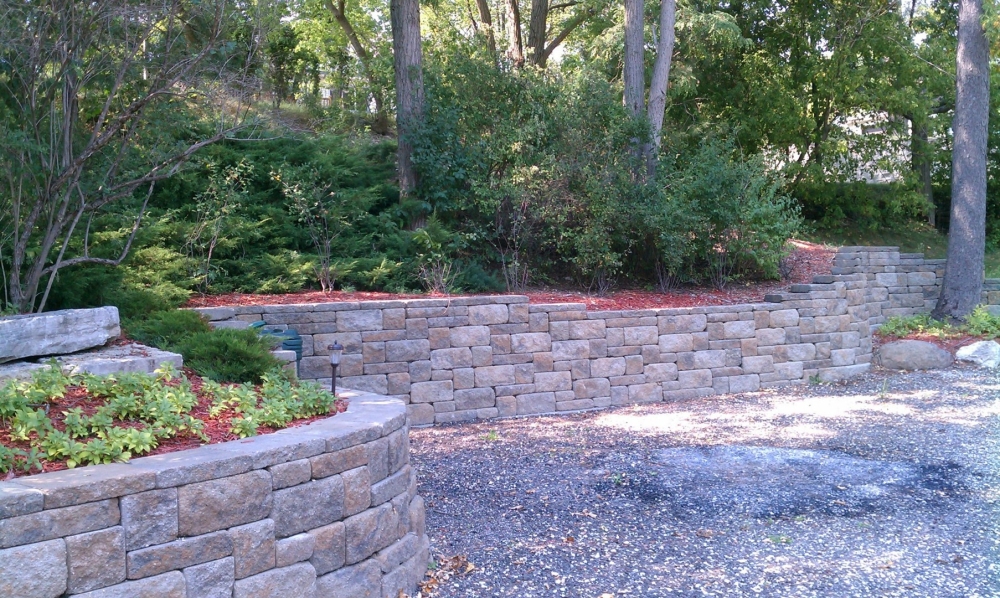 Maintain Gardens and Trees
This retaining wall was added to stop vegetation from encroaching on this Wisconsin family's living space. Existing plants were replanted in atop the new retaining wall. A tree once in the middle of the way was transplanted by our landscaping team to another part of the yard to preserve the natural beauty.
Science and Design
Hardscaping is a blend of science and design. Each yard is unique and requires an individualized approach for transforming the landscape into something safe and manageable. Planting or replanting makes your yard environmentally friendly.
Contact our landscape experts for a free estimate on a retaining wall today!