Step Up Your Yard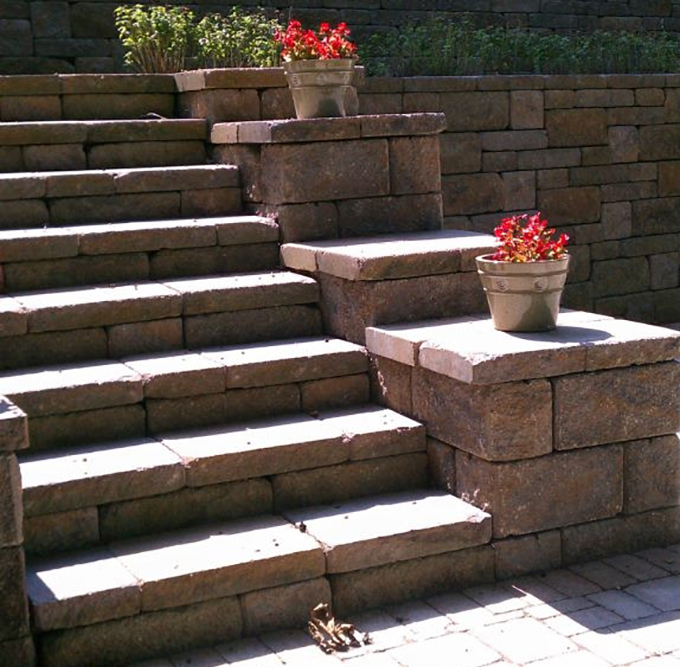 Step Up Your Yard
This pretty set up was created by the most reliable bricks available in the landscaping industry. In conjunction with the Wisconsin homeowners, our landscapers were able to select the best color and sized bricks for this project to compliment both the existing landscaping features and the house.
Access from the house to the patio is now a simple flight of steps. Some potted plants preserve the natural beauty of the plantings we installed on top of the retaining wall.
Contact Arbor Earth & Stone landscapers for a free estimate on a retaining wall today!