Landscape around Existing Features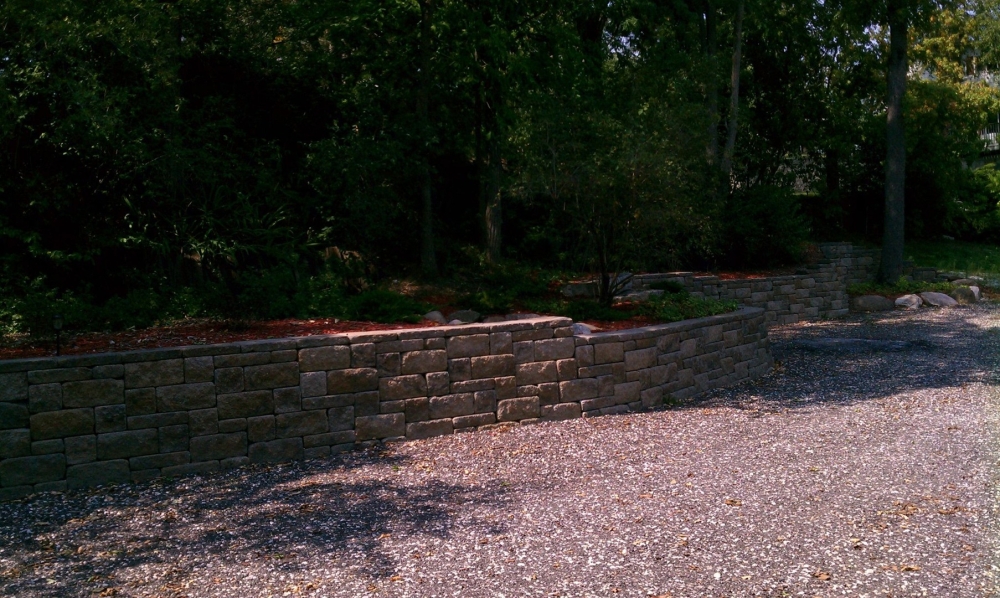 Landscape around Existing Features
There were plenty of plants already at this Wisconsin home, and the owners wanted to keep as many as possible. Our team of landscapers was able to address their concerns and discuss ideas for transplanting the trees on the property in order to install the retaining wall.
Preservation of Privacy
The homeowners were thrilled with our solution and glad they would be able to keep the trees. New plantings would have taken years to grow and reduced the privacy of the property.
Contact our landscaping experts for a free estimate on a retaining wall today!