Outdoor Kitchen Design for Lake Geneva Resident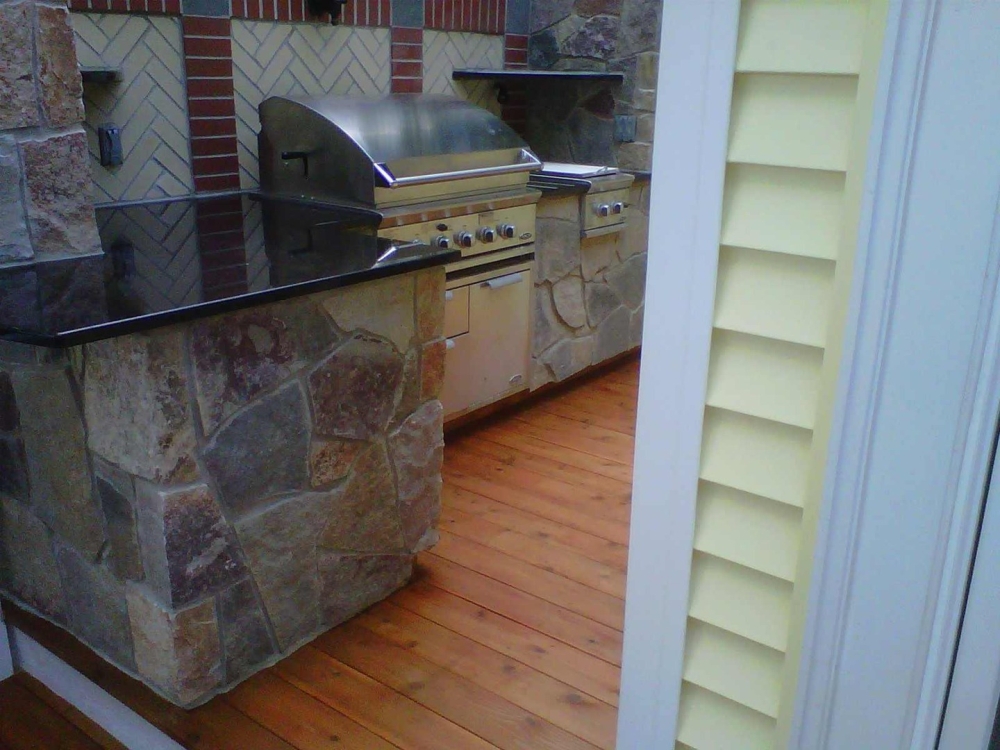 Outdoor Kitchen Design for Lake Geneva Resident
This image shows part of an outdoor kitchen design our landscapers installed. These homeowners lived on the lake and spent most of their summers outside. They were fed up with the hassle of having to make everything inside and cart it outside, especially when they entertained. They LOVED to cook and were looking for a solution to eliminate the separation when guests were over. After noticing a neighbor's new outdoor kitchen installation from Arbor Earth & Stone, they immediately contacted our landscapers for a design idea and estimate.
This image shows the intricate stone work and flawless lighting of their new outdoor kitchen Arbor Earth & Stone installed.
For an energy efficient and extremely functional outdoor kitchen installation, contact the Lake Geneva landscaping company.