Give Your House a Passing Grade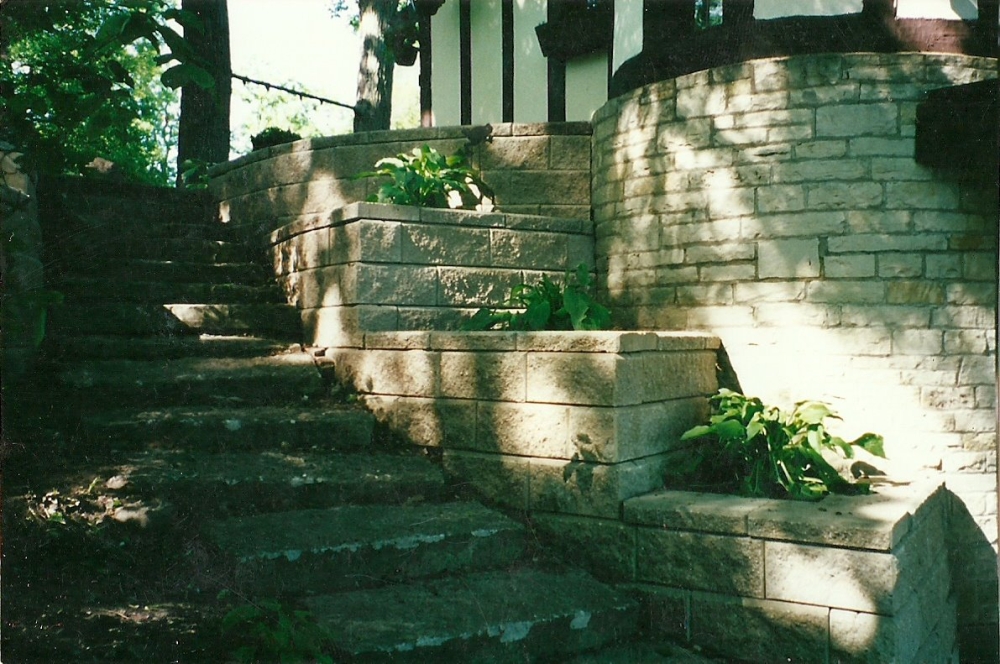 Give Your House a Passing Grade
No matter how steep a hill, Arbor Earth & Stone landscapers can use their experience to create retaining wall steps to enhance the beauty of your home. Our engineering survey evaluation pre-determines exactly how your yard is graded and how to best keep up with regulations during installation.
Rounded Features and Unique Designs
Offering the best bricks in the business, including Keystone, Allan Block, Rockwood and Unilock brands, means more features are available for your hardscaping project. Here, this Milwaukee home was able to utilize limited yard space by having a rounded staircase added around their round retaining wall.
Contact the landscaping experts of Arbor Earth & Stone for a free estimate on a retaining wall today!