Raise a Platform for a Patio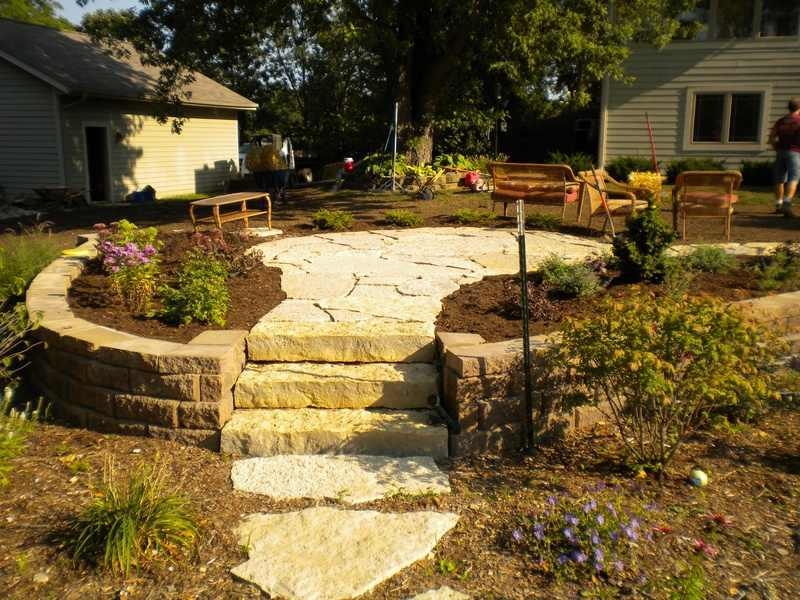 Raise a Platform for a Patio
Even a gentle slope can be enhanced with a short retaining wall. After performing an engineering survey evaluation, our landscapers can use the existing grading of your home to create new features. Excavating fill from one part of the yard into another and containing it with the retaining wall, a level platform was created.
Steps on a Path
This Lake Geneva home once had a barren backyard. With a little planning and hard work, this little retaining wall also created a patio and garden space. Our selected plantings for this family will continue to grow for years to come, resulting in an organic look for the entire backyard.
Contact Arbor Earth & Stone experts for a free estimate on a retaining wall today!