Relax in the Garden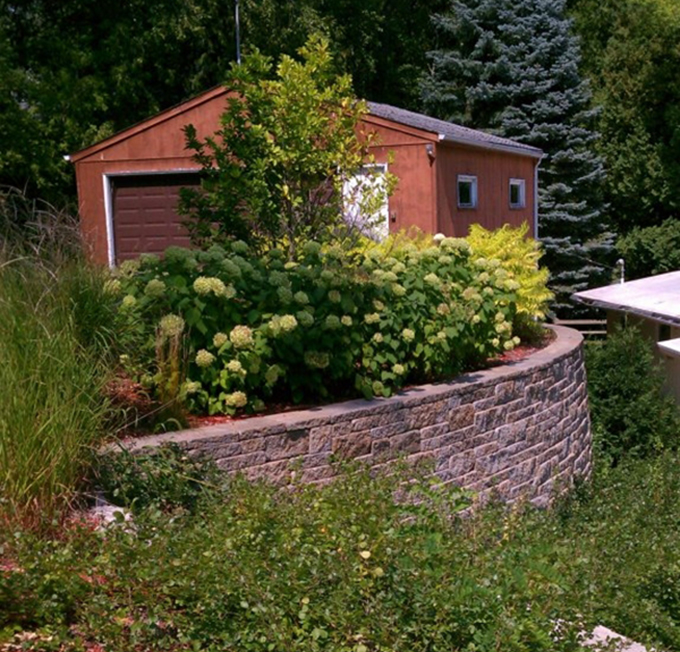 Relax in the Garden
This picturesque scene in Lake Geneva is only possible because of a retaining wall. The varying heights allows for different plants to be easily cultivated for maximum beauty. The value of this home went up as it became more and more visually appealing.
Plants You Can Count On
At Arbor Earth & Stone, we have a large variety of plants suitable for any garden. From flowers to shrubs to tree transplanting, count on our green thumb to guide your garden. Here, plants were carefully selected in order to obscure the garage structure and a neighboring house.
Contact Arbor Earth & Stone landscapers for a free estimate on a retaining wall today!