Uniform Installation Gives You Reliable Results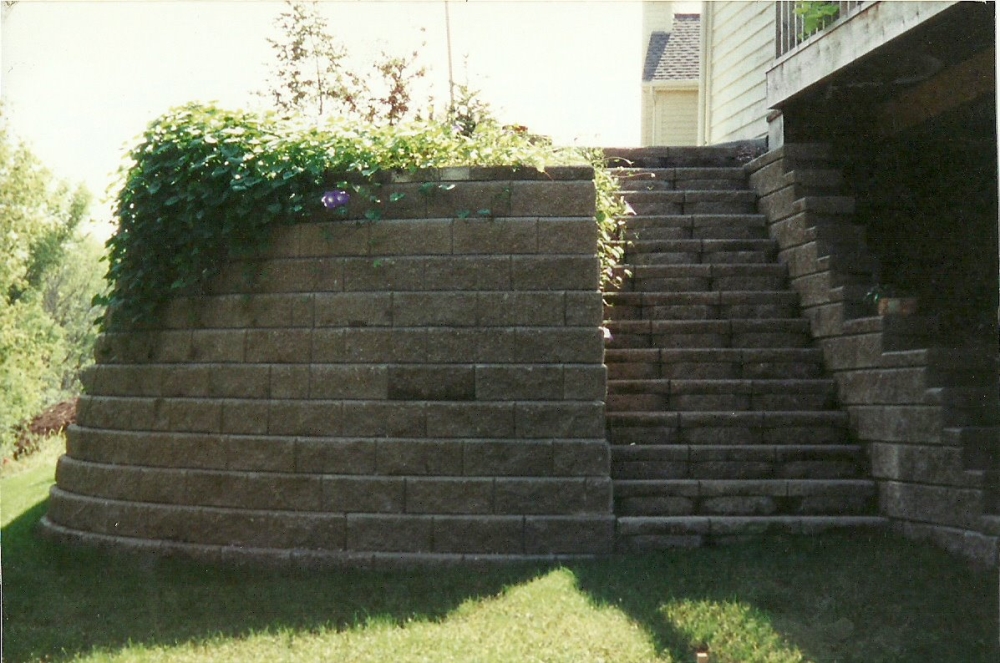 Uniform Installation Gives You Reliable Results
The brands and tools used in our landscaping are contributing factors to our quality landscaping installations. Retaining walls need to be completely up-to-code and correct to protect your home from soil erosion and surface runoff. Our expert knowledge combined with reliable materials gives you hardscape features capable of lasting for years to come.
Perfect for Growing Vines
Arbor Earth & Stone offers a variety of bricks for your retaining wall. Some are suitable for encouraging growth in vines and other creepers, as seen at this Lake Country home. When this wall was finished, the home owners wanted to add planting and we were able to suggest and install plants we knew would accentuate the landscape.
Contact our experts for a free estimate on a retaining wall today!