Pursue a Natural Look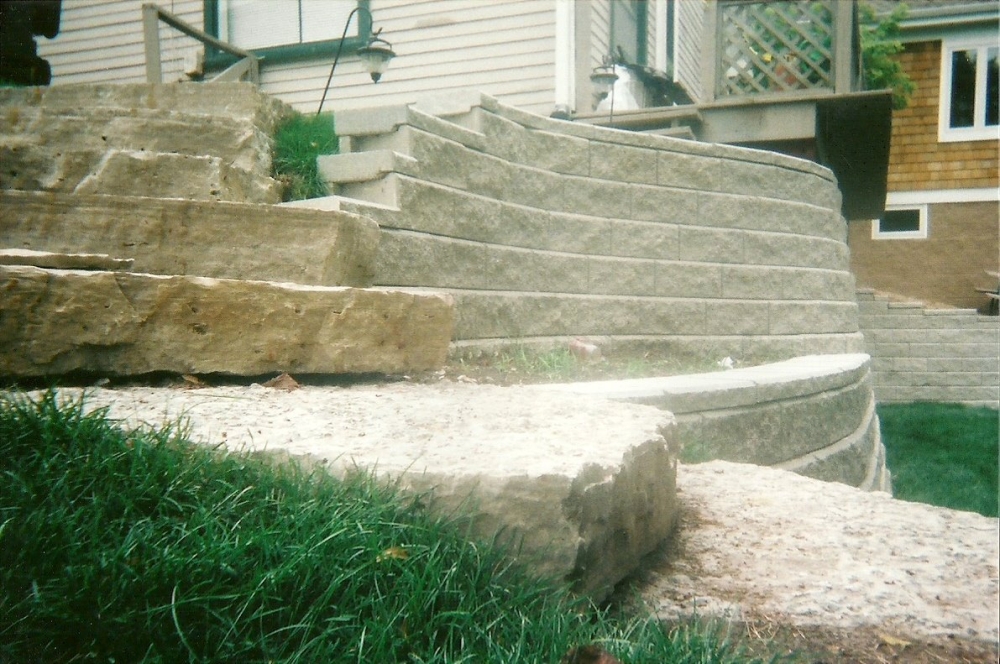 Pursue a Natural Look
These weathered looking steps look like they were freshly hewn from a quarry. In actuality, they were carefully shaped from the best available bricks by Arbor Earth & Stone hardscapers. Keystone, Allan Block, Rockwood and Unilock brand bricks are suitable for all types of hardscaping jobs.
Lake Country Style
This Lake Country retaining wall installation included steps to make access to the entire yard easier. The weathered looking steps give a natural element to the project. The full retaining wall also serves as a barrier to the neighbor's house, keeping the yard private.
Contact Arbor Earth & Stone for a free estimate on a retaining wall today!