Wisconsin Landscaping Company Designs Backyard Oases
Comprehensive Landscaping Services for Lake Geneva Area Homes and Businesses
Arbor Earth & Stone is the premier landscaping company in Waterford, Wisconsin. We employ highly skilled and trained contractors offering a variety of landscaping services and home improvement construction. We service all of Wisconsin including Lake Geneva, Lauderdale Lake and the Lake Country areas. For impeccable, professional landscaping services, trust only the best and turn to Arbor Earth & Stone. We would love to hear from you and begin designing your dream backyard.
Arbor Earth & Stone will bring your visions to life with the best landscaping services and the highest quality craftsmanship. Our landscapers always go above and beyond to offer an unmatched level of professionalism.
Whether you prefer natural looking hardscaping or precisely designed brick work, our stone work craftsmen have the necessary skills to create your landscaping ideas, making certain every detail is perfect.
From Outdoor Fireplace Installations to Decorative Driveways and Everything in Between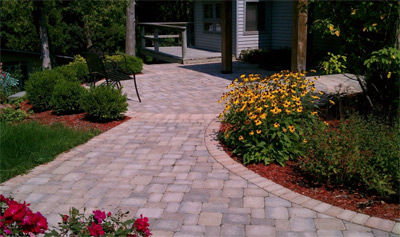 Arbor Earth & Stone provides a broad array of landscaping services ranging from structural retaining wall designs to luxury outdoor living spaces with fire pits and outdoor kitchens.
We know the importance of remaining within a given budget without having to compromise quality. Our landscaping experts work together efficiently to properly complete each job. From complete landscape designs to individual projects like stone patios and pond additions, our Lake Geneva area landscapers are committed to creating the environment you desire.
Arbor Earth & Stone's team of expert craftsmen always plan ahead to ensure flawless construction from start to finish. Fast turnaround times and a service-orientated approach are specialties at Arbor Earth & Stone.
Retaining Wall Construction
Our landscapers provide expert retaining wall design and installation services in Wisconsin. We build fully functional and decorative retaining walls for commercial and residential properties. Most of our clients require retaining walls to prevent soil from eroding or sliding down a sloped landscape. However, retaining walls are also a great feature to add to any property to simply improve aesthetics.
Arbor Earth & Stone has the experience and tools needed to properly plan out and implement a sturdy retaining wall. All of our retaining walls are built to last and fit your landscape perfectly. We will work with you to ensure you're getting the design you want within your budget.
Permeable Paving
We offer comprehensive permeable paving solutions for homes and businesses throughout Wisconsin and Illinois. Permeable paving is especially important for commercial properties. Snow and rainwater are able to pass right through the surface, making high foot traffic areas like parking lots, sidewalks and walkways safer for visitors.
Arbor Earth & Stone's professional pavers are available to evaluate your property and determine whether or not you would benefit from our permeable paving services.
Top Residential and Commercial Landscapers in Wisconsin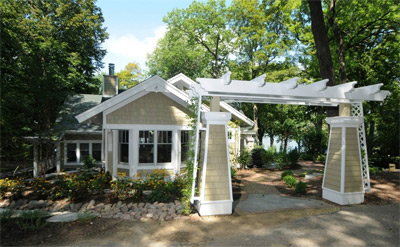 Whether you own a large commercial complex in need of comprehensive landscaping services or are a homeowner looking for home improvements, Arbor Earth & Stone is here to help. Utilizing the most advanced techniques and equipment allow our team to get big jobs done safely and efficiently. Learn more about our commercial landscaping services now to get a better understanding of Arbor Earth & Stone's capabilities.
General Contracting Services
Arbor Earth & Stone also provides a variety of general contracting services.
Contracting Services Include:
Finished Basements
Custom Carpentry
Home Remodeling & Additions
Custom Homes
Browse our landscaping gallery now to see some examples of our quality craftsmanship on various projects. This gallery will give you a better picture of Arbor Earth & Stone's capabilities as well as landscaping ideas for your home.
Contact the top Lake Geneva area landscapers today for a luxurious outdoor living space to fit your lifestyle and budget.