Construction Services for Wisconsin and Illinois Cities
Wisconsin's Remodeling Contractors Offer a Wide Range of Capabilities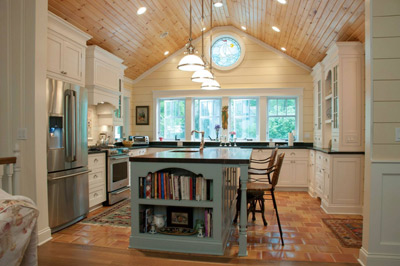 Arbor Earth & Stone not only transforms the exterior landscape of commercial properties, we also renovate buildings from the inside out. Remodeling projects, custom carpentry additions and even new construction - we do it all. We offer professional construction services, throughout all of Wisconsin and northern Illinois.
A Successful Project Starts With A Plan
All of us at Arbor Earth & Stone are big believers in developing and working from a plan. It starts with our very first meeting with you. Understanding your likes and dislikes as well as getting a clear picture of what you want us to accomplish for you is critical to the success of any project. We work with you from conception to completion to ensure every aspect of your construction project is perfect and exactly as you envisioned.
Arbor Earth & Stone's Construction Services Include:
Custom Carpentry - We often have requests from business owners for custom carpentry work. This ranges from fairly simple projects like in-wall shelving to maximize space in small storerooms to more involved projects like adding integrated bookshelves and cabinets in restaurants.
Remodeling & Additions - Arbor Earth & Stone can handle both large and small remodeling projects, as well as additions. Although space expansion remodels are by far the most popular jobs we encounter, we have also transformed backyard patios into enclosed work areas, added balconies where there was once just a small airing porch, and constructed gorgeous patios with outdoor kitchens and fire pits for fine restaurants. Just let us know what you have in mind for your business and we'll make it work.
Wood Structures – Custom built pergolas, arbors, wooden decks, fences, trellises, and piers are all available for your commercial property. The addition of a structure to a landscape provides not only visual appeal, but also the perfect spot to sit and enjoy the outdoors—under the shade of a pergola or a vine-covered trellis, for instance. Decks are, of course, the most popular structure—often built in conjunction with a fence, pergola or arbor. With a little imagination, you will be amazed at what is possible. Let us show you how to transform your commercial property for your workers and clients to enjoy!
Finished Basements - Transforming a basement into functional space is one of the most popular remodeling projects, and probably the one which offers the greatest return on investment. If your current basement is an unwelcoming cavern of concrete block walls and cement floors, let us show you how it can be transformed into extra space for your business to utilize.
Custom Homes - If you are considering building the home of your dreams, consider Arbor Earth & Stone as your builder. We will be happy to show you a portfolio of our work and have you meet with our contractors to discuss your goals.